Skip to the content
The Wegmeyer CSA
Our one-of-a-kind CSA focuses on what we know best: strawberries and pumpkins! We LOVE to farm and take great pride in providing nutritious and delicious food for our family, community and customers. We invite you to become part of our farm family by joining our CSA.
CSA members enjoy farm fresh strawberries freshly picked during our strawberry season. Upgrade to our Strawberries & Pumpkins CSA to add 100 pounds of plump Virginia pumpkins during our pumpkin season in the fall!
Farms shares for our specialty Strawberry Only or Strawberry/Pumpkin CSA (community supported agriculture) season are SOLD OUT.
If you are interested in being on our waiting list, please email us at [email protected] with your name, email and phone number. We may open up more slots once the season gets closer to starting. Your spot on the list is determined by the timing of your email.
Share Options
Strawberry CSA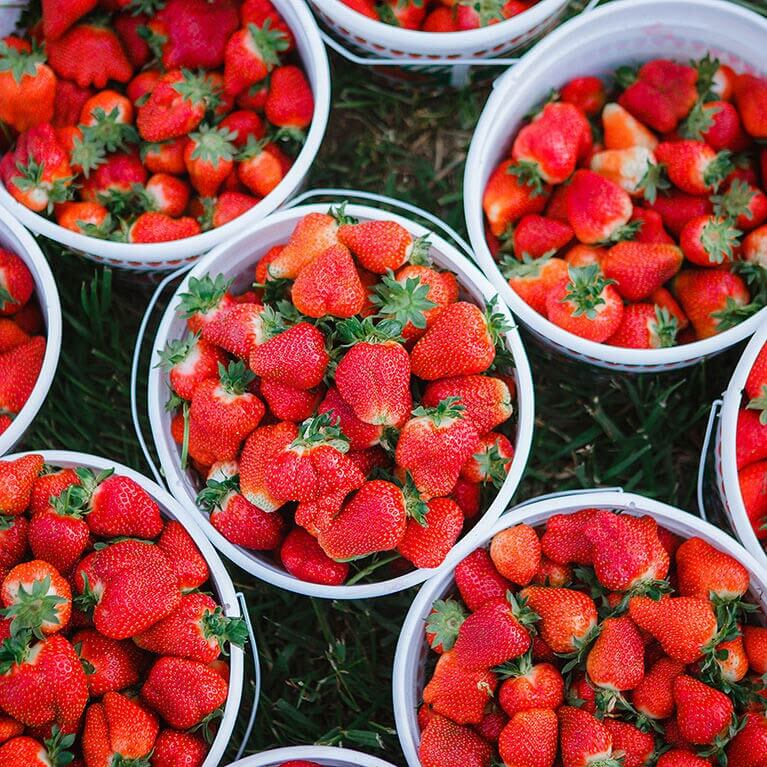 Sold Out
Strawberries CSA – $200
Receive weekly buckets of fresh-picked strawberries during our magical strawberry season. The season lasts around 4-5 weeks, and each pickup is a bucket (each bucket is about 5 pounds of berries) or two of strawberries each week.
Strawberry & Pumpkin CSA
Sold Out
Strawberry and Pumpkins CSA – $250
Receive weekly pickups during the strawberry season and 100 pounds of pumpkins in the fall.
Good Agriculture Practices Certified
We are committed to food safety. Our Good Agriculture Practices (GAP) certification ensures all our production and handling practices are in accordance with the USDA's (United States Department of Agriculture) recommended food safety guidelines.
We voluntarily pay for a third-party audit every year to make sure we are doing everything we can to grow the safest, most nutritious food possible. We are the only farm in Loudoun County that is GAP certified.